The future is female—especially when it comes to bringing marijuana-infused food into the world of fine dining.
The classic yet antiquated ideal of a cannabis edible is usually in the form of a brownie; a tasty but unsophisticated, pungent, bite-sized treat that knocks you off your feet and renders you zonked out on the couch. But as legal medical and recreational usage of marijuana has expanded across America, those questionable ganja truffles that you bought in the lot of a Phish concert have been replaced by far more exciting things. The future of marijuana-infused food is here, and maybe it should come as no surprise that the future is female. Watch closely, and you'll see that it's women who are leading the way.
Legal cannabis is one of the fastest-growing industries in the country, and more of its leadership roles are held by women than in almost any other sector. (Approximately 36 percent of executives in legal cannabis businesses are women, compared to roughly 22 percent of senior management in other industries). And when it comes to consumption, women are not only excelling in the cannabis kitchen, but leading as pioneers in this nascent field.
"People never see it coming," says chef Andrea Drummer, when asked what people think of her turn as a cannabis chef. "I guess I don't look the part." Despite not embodying the stereotypical aesthetic of a dealer who can get you masterfully high, Drummer is one of the forces behind Elevation VIP Cooperative, a California-based company specializing in creating unique cannabis-infused meals and dinner partiesfor its clients, who are medical marijuana patients.
You won't find any brownies on Chef Drummer's menu; her sweet and savory dishesare more along the lines of seared duck with cauliflower, chanterelles, and a blueberry gastrique infused with the popular cannabis strain Blue Dream. The Le Cordon Bleu graduate's resume includes experience working with the Patina food group and as the chef-specialist for the Ritz-Carlton's Club Lounge in Los Angeles. As for how Drummer ended up in cannabis cooking, you could say she was at the right place at the right time. When Drummer was operating Swank Event Solutions, a boutique catering company, she was presented with the challenge of creating some effective but delicious cannabutter, and the results were so delicious and refined that they blew all her friends away. Her new path stood before her—and it's one, Drummer notes, that has elevated her own cooking in more ways than one.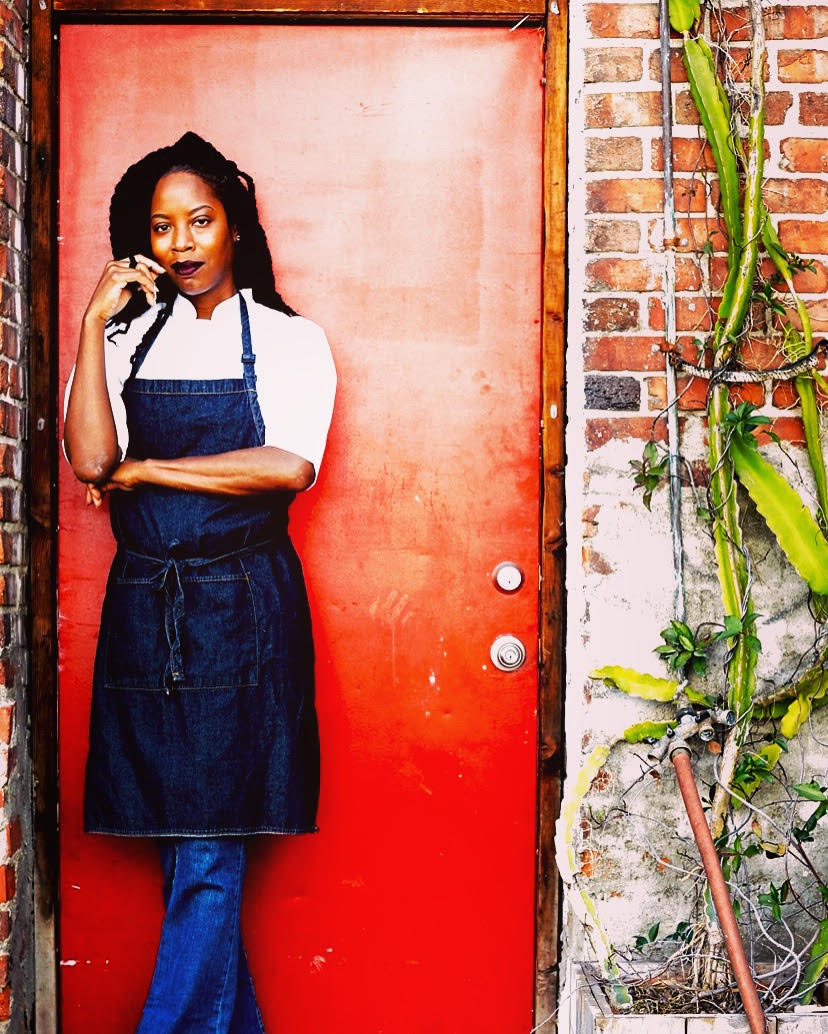 "With cooking in general, the creative process still fascinates me," explains Drummer. "Add to that the complexities of cannabis and the intricate challenges that come along with translating it into a fine dining experience, the fascination quadruples. Working with the product tests my culinary capabilities, and forces me to think even more outside of the box than I would normally. It makes me a better chef."
Read the rest of the story Here: https://munchies.vice.com
You Feeling This?